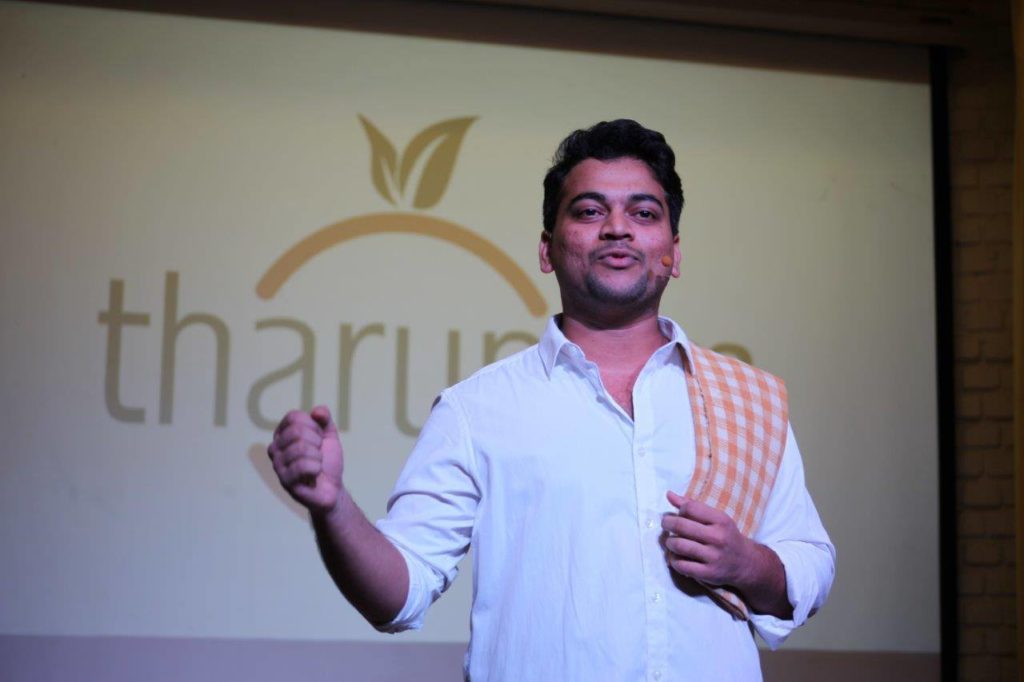 Lingala Naresh Reddy, Founder
The young farmers in Telangana always say that you should stay away from farming.  Even parents, who are farmers, don't like to see their children following their steps because farmers in India don't want to see their children struggle like they did. If any educated person is engaging in farming, the villagers will start creating pressure on the family with rumors and gossips related to job incapability. These are the different experiences I have been facing from childhood.
I grew up in a remote village besides South India's longest river called Godavari, in Telangana state. The forest cover and wildlife along the river provides very adventurous space for children. As a child, I liked to spend my weekends taking the cattle into the forest for feeding. There I met old farmers who did the same and whom with I had long conversations during which they shared their life experiences.
When I was about ten years old, I started to understand the problems of farmers, firsthand. My father was bed ridden for two months due to some health problems. For all that time, there was no income in the family which forced my elder brother to discontinue his studies after twelfth standard. My brother was not happy to become a farmer but he had no choice; he had to look after the family and continue farming.
One day while working in the farm, he poisoned with toxic chemical pesticide while spraying in farm. I still remember the tears in my father's eyes when looking at my brother in the hospital. This incident made me pursue a higher education to get job. So eventually I could support my family.
I obtained a government scholarship and all my family support to complete an electrical engineering course between 2011 and 2015. I worked with a digital marketing startup for a month and later I became a freelancer on the same subject. I wanted to start my own digital marketing startup but a phone call from my brother ended that plan immediately: my father was having again some serious health problems. So, I went home and decided to support my family. For a long time, they refused to let me be part of agriculture because of my high education profile. So instead they suggested me to find a job in city. This may be one of the most critical challenges I have faced. It took ten days for me to convince my family by explaining the benefits of digital literacy in agriculture. Finally, my family agreed to work with me but as one issue was being unraveled, another one was growing; rumors started circulating about me not being good enough to get a job with my capabilities.
Regardless of my surroundings, I started helping my brother to learn different farming methods by using YouTube farm video collections. As a farmer, I faced discrimination from banks and revenue offices to get financial support. Other side multi level marketing structures not allowed farmers to get supportive price to their yield. I started experiencing the problems that farmers face; how this lead to 2,500 fellow farmers committing suicide in the newly formed state in India. It made me very sad and angry, and it pulled me even closer to farmers and the agricultural community.  After sometime, my brother encouraged me to study masters. I went through a social innovation and entrepreneurship course in RGNIYD University in Chennai. During the course the professors and library books helped me to understand the deep-rooted causes of farmer suicides to react. I decided to work directly with farmers. I dropped out from University and at that time I came to know about the leadership course at kanthari from Sanoj, a research scholar and kanthari international alumni. Now I am a fellow of kanthari international leadership program and through this program I started a project called 'tharunam' to address climate change and agricultural crisis which are leading to farmers' suicide in India.